January 25, 2022

Vasudev Innovative Software

28
Technology is evolving at a rapid pace today. Not only the technology trends, a lot more has changed in 2021 due to the Covid-19 outbreak and it has made the IT professionals realize their distinct roles in the newly built contactless world. An IT professional is constantly learning, unlearning & relearning either out of necessity or desire.
As the pandemic continues to impact our lives, it would result in a persistent accelerated rate of digitization & virtualization of businesses. Therefore, it becomes necessary to stay up to date with emerging technologies & the latest technologies in trend. Here are the top 6 upcoming technology trends in 2022 you must know.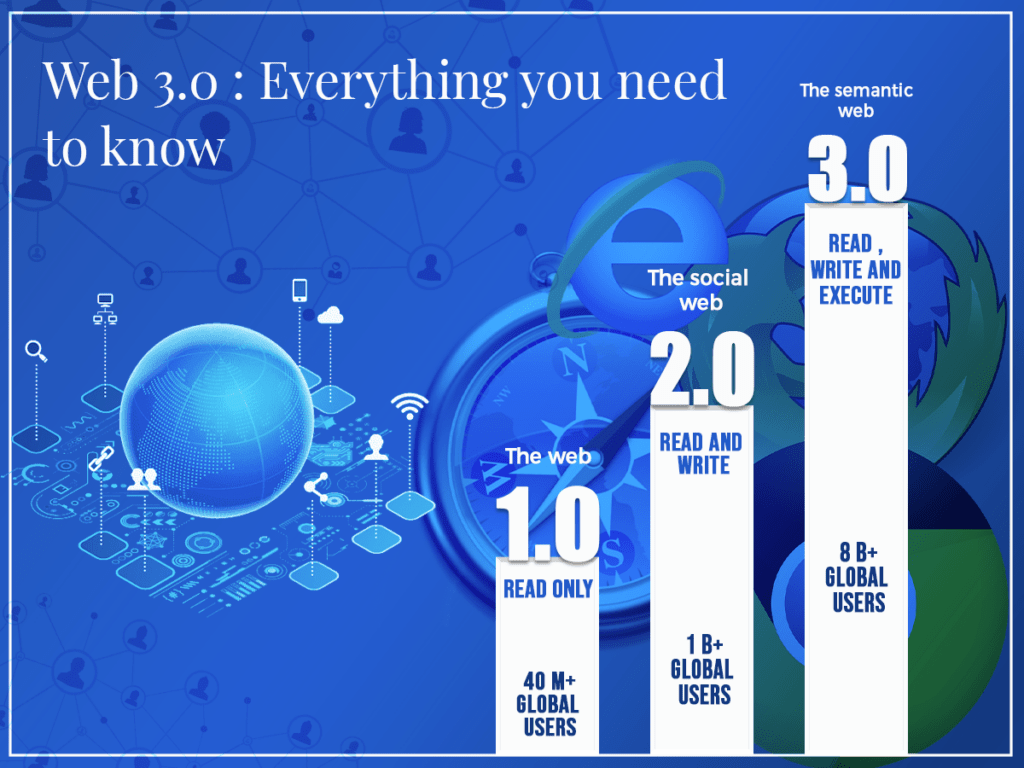 1) WEB 3.0
To have a clear understanding of web 3.0, you must know a little about web 1.0 (the first version of the World Wide Web). It was static as well as a non-interactive top-down approach towards information dissemination. The current version – Web 2.0 is represented by social media platforms that allow a large proliferation of user-generated content. However, Web 3.0 is coming into play with its crypto, blockchain & metaverse use cases to wrest back the control of the internet from large tech companies that are controlling the data usage, storage, and processing. Web 3.0 would reside the data on blockchain networks (owned by users themselves) instead of residing data with centralized organizations.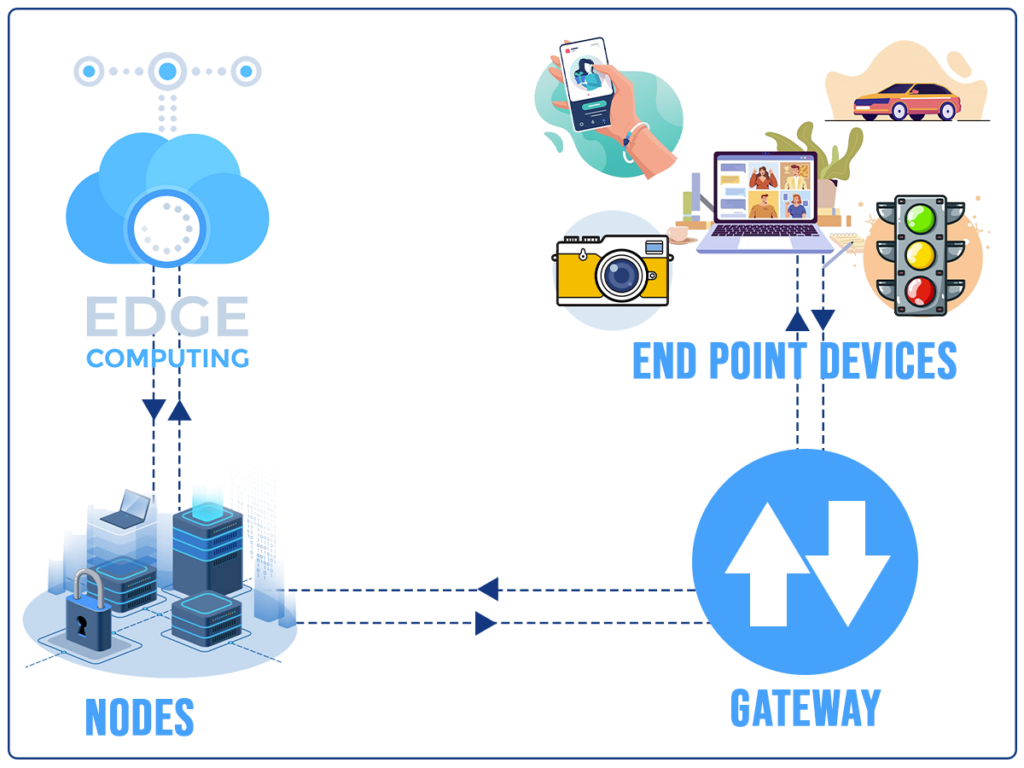 2) Edge Computing
Do you know how edge computing works & why is it known to be a game-changer in 2022? Edge computing enables the processing of data that occurs at the edge of the network to reduce latency and decrease the need for cloud computing and data providers. Edge computing occurs in smart devices where sensors and other devices collect and process data, speeding up the process before the device connects to the Internet of Things (IoT) and sending data to it for further use by enterprise applications. It is one of the upcoming game-changing technologies in 2022 & the primary reason for it is – its efficiency. Organizations have realized the shortcomings of cloud computing as the quantity of data they are dealing with, continues to rise. Edge Computing, however, is designed to solve such issues in order to bypass the latency caused by cloud computing & get the data, to a data center for processing.
Therefore, edge computing can be used to process time-sensitive data at remote locations with limited or no connectivity to a centralized location acting as mini datacenters. Edge computing will increase with the use of IoT devices & by the end of 2022, the global edge computing market is expected to reach $6.72 billion. So, keeping in line with cloud computing (including edge & quantum computing) will be extremely beneficial for software engineers as this new technology trend is only meant to grow with time.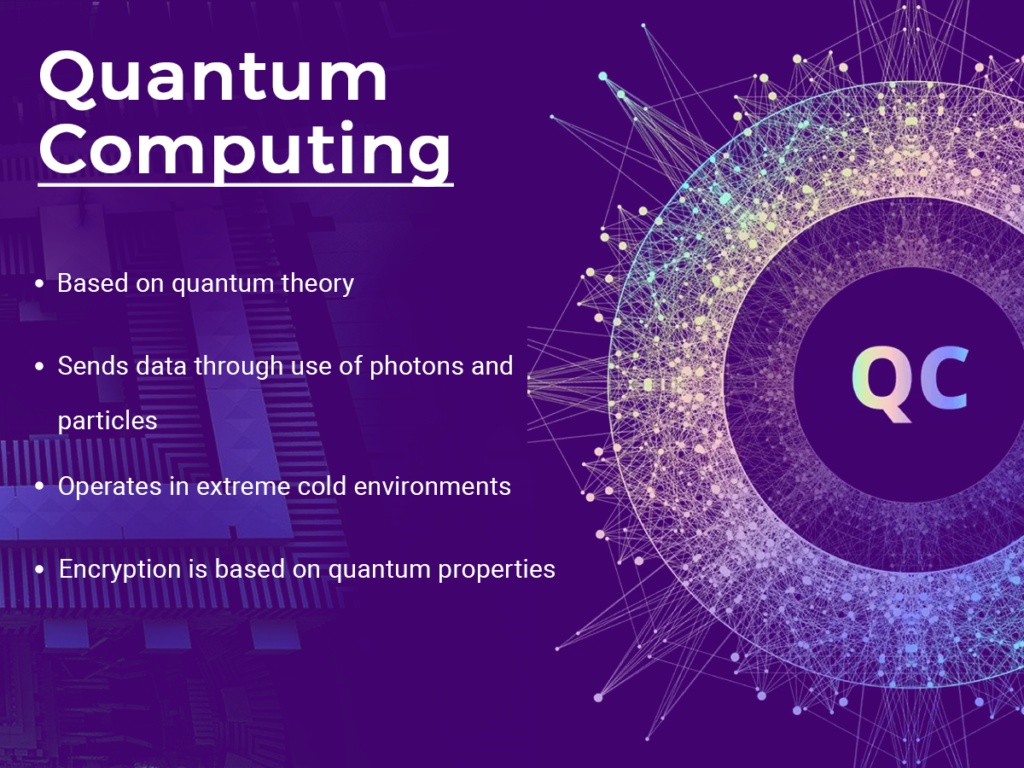 3) Quantum Computing
Another remarkable technology in trend is quantum computing – a form of computing that takes advantage of quantum phenomena like superstition & quantum entanglement. This technology is extremely helpful in developing potential vaccines, managing credit risk, fraud detection, and much more. According to statistics, the quantum computing market is projected to surpass a revenue of $2.5 billion by 2029. Huge brands like AWS, Google, Microsoft & many others are gradually getting involved in making innovations in the field of quantum computing. If you want to make a mark in this trending technology, you need to explore & have experience in quantum mechanics, algebra, information theory, machine learning.
4) 5G
5G or the fifth-generation technology is a cellular network that guarantees to provide data speed 100 times faster than 4G & will become mainstream in the USA in the year 2022 (later expanding in the rest of the world). The telecom operators are promising consumers, a hyper-connected world with connected cars to connected homes, metaverse, augmented reality & immersive gaming. 5G technology would provide reliable bandwidth connectivity that will help employers to get into the digital world. It allows employees to connect from wherever they are located & utilize remote tools for their customers. In the coming years, you'll get to see a rise in IoT services offered by technology providers such as high-performance & connected medical services, video streaming & monitoring, and connected transportation.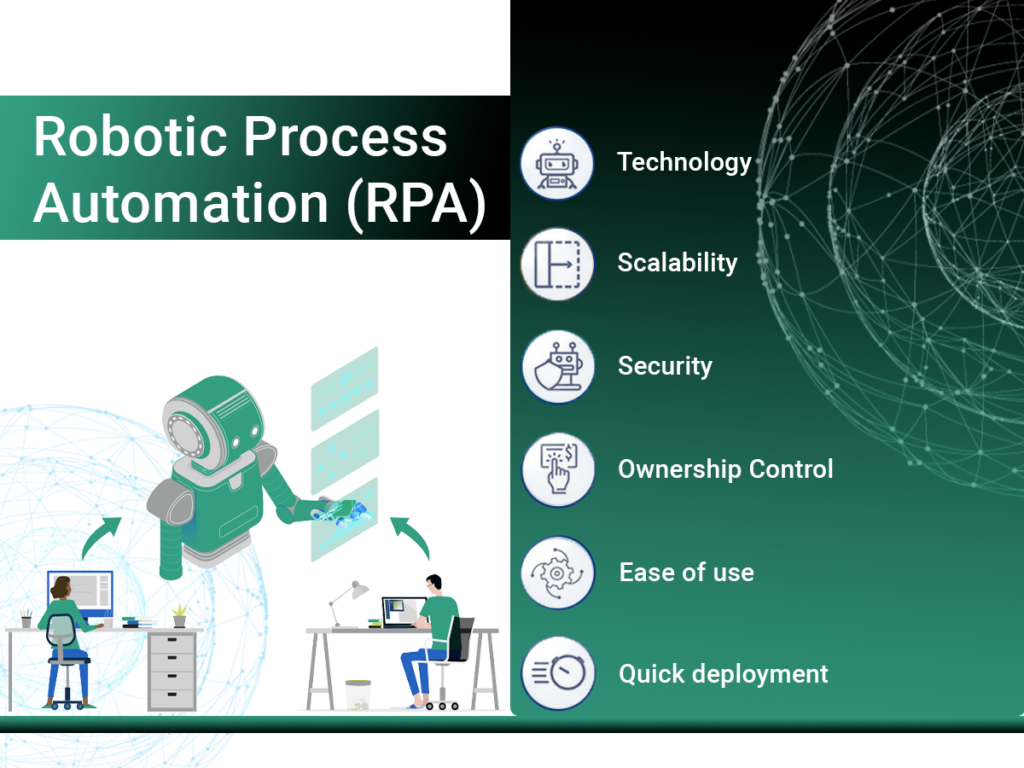 5) RPA 
Robotic Process Automation or RPA is a form of business process automation technology that is based on metaphorical software robots or AI. It is used to streamline business processes such as application translation, marketing, document processing & email response. RPA automates the repetitive tasks that people have done. According to the research, RPA threatens the life of over 230 million employees & roughly 9% of the global workforce in the coming years. It continues to develop new jobs by replacing existing functions. Robotic Process Automation offers a wide range of opportunities to IT professionals to work with developers, project managers, business analysts, & much more in the future. This will be the next tech use to watch out for!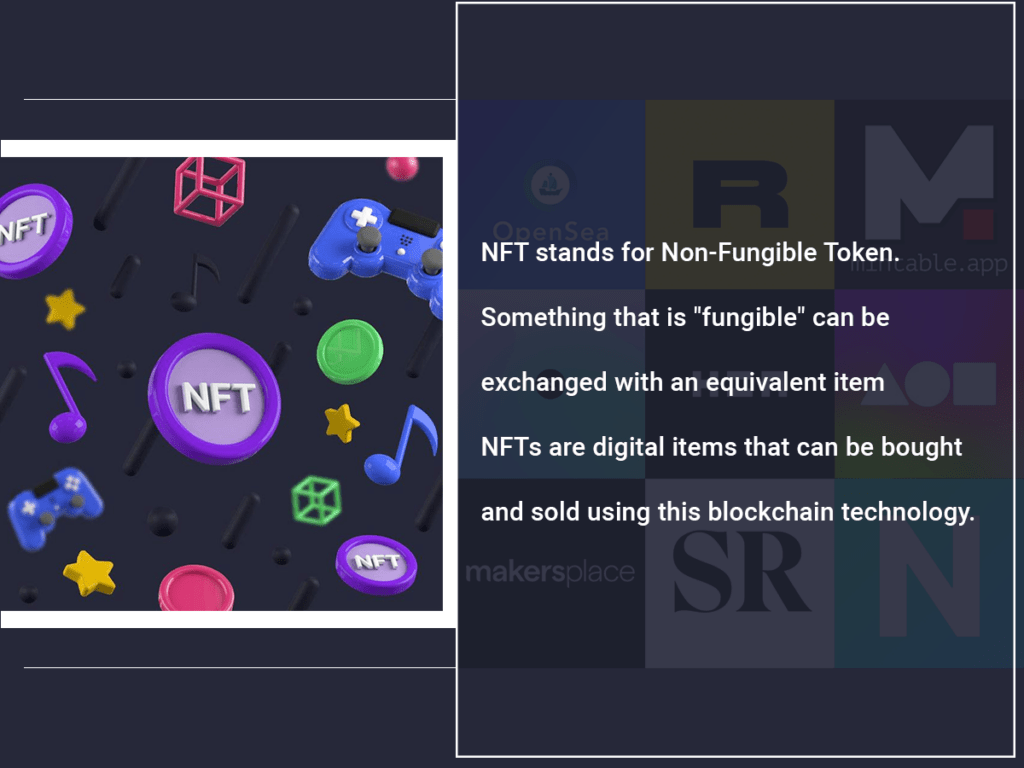 6) NFT Platforms
In the year 2022, we are likely to see NFTs (non-fungible tokens) everywhere including movies, TV shows, books, and much more. NFT is a digital object (computer code & data that conveys ownership of something). It is a part of the digital economy & now becoming mainstream. The digital economy is made up of a variety of online markets including game economies, virtual real estate & even social media platforms like Facebook. Since our society has rapidly changed over the past decade, specifically due to the 2008 to 2009 economic crisis & the Covid-19 pandemic, trends like NFTs are coming together to shape up the world where traditional collectibles can be beaten, making 2022 a tremendous year. A boom in NFT platforms will be seen in the coming years. The world may not see rapid progress in these technologies but steady growth in 2022 due to the ongoing pandemic. However, it is the prime opportunity for small startups, corporations & investors to capitalize on these emerging technology trends & build a successful business.
Hoping for the world to be a better place for people & businesses with future innovations. What are your thoughts on upcoming technology trends? Check out amazing technology trends in mobile apps here.
Also, if you want to learn more about NFTs, click here. Let us know in the comment section if we missed out on something 🙂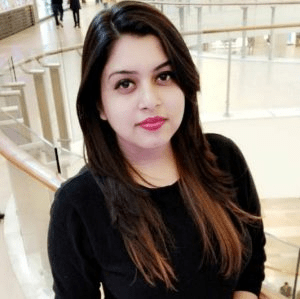 Certified Digital Marketing Professional with extensive experience in developing data-driven marketing campaigns and strategies, building content strategy, successfully managing marketing teams, excellent communication/leadership skills, and monitoring performance of the campaigns.