September 20, 2021

Vasudev Innovative Software

9
Imagine returning home after a tiring day in the office. The only thing you dream of now is a double cheese pizza. At the same time, you are too tired to cook. In this case, many of us will order pizza through UberEats or any other on demand food delivery app. On demand service app like taxi booking apps, food delivery apps, home service apps, and much more are top-rated among users because of their flexibility, and they save time & effort as well. However, due to this flexibility, an on demand business model suits all kinds of industries.
How On-Demand Businesses Have Successfully Pivoted During the Pandemic?
It is an un-denying fact that the popularity of mobile apps has grown exponentially amidst the covid-19 pandemic. The only positive impact this pandemic created was that it raised the value of digital solutions. On demand service apps specifically have proven to be a forever companion in these stressful times where people are caged in their homes with no social activities. It is the only thing that has kept us sane from the psychological distress of self-isolation. Online shopping was available for years, yet a rise in the need for on demand delivery is observed in the last few months. Most of the industries like Fashion, Entertainment, Manufacturing & Hyperlocal Marketplaces are investing in on demand delivery apps to continue with the delivery of products and services. Some of the perfect examples of on demand service apps are TaskRabbit, Urban Company, Handyman, Ola, Uber, Zomato, Swiggy, Netflix, Amazon Prime, Airbnb.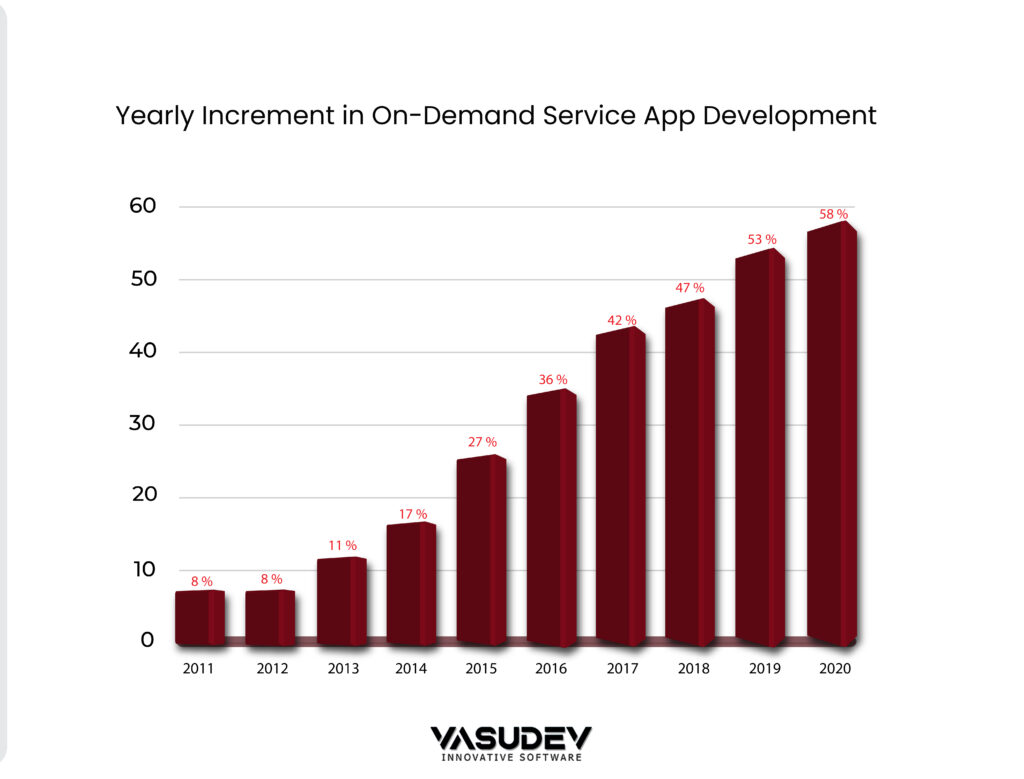 Statistics on the Growth of the On-Demand Marketplace Post Pandemic Outbreak:
In comparison to 2019, consumer spending in mobile applications hit a record of $64.9 billion during the first half of 2021. This represents an approximately 24.8 % boost in spending seen across both the App Store and Google Play.
On-demand video streaming service is another sector that witnessed a rise of 12.45% post-outbreak.
According to USA ~ 22.5 Million users have currently started using food delivery apps.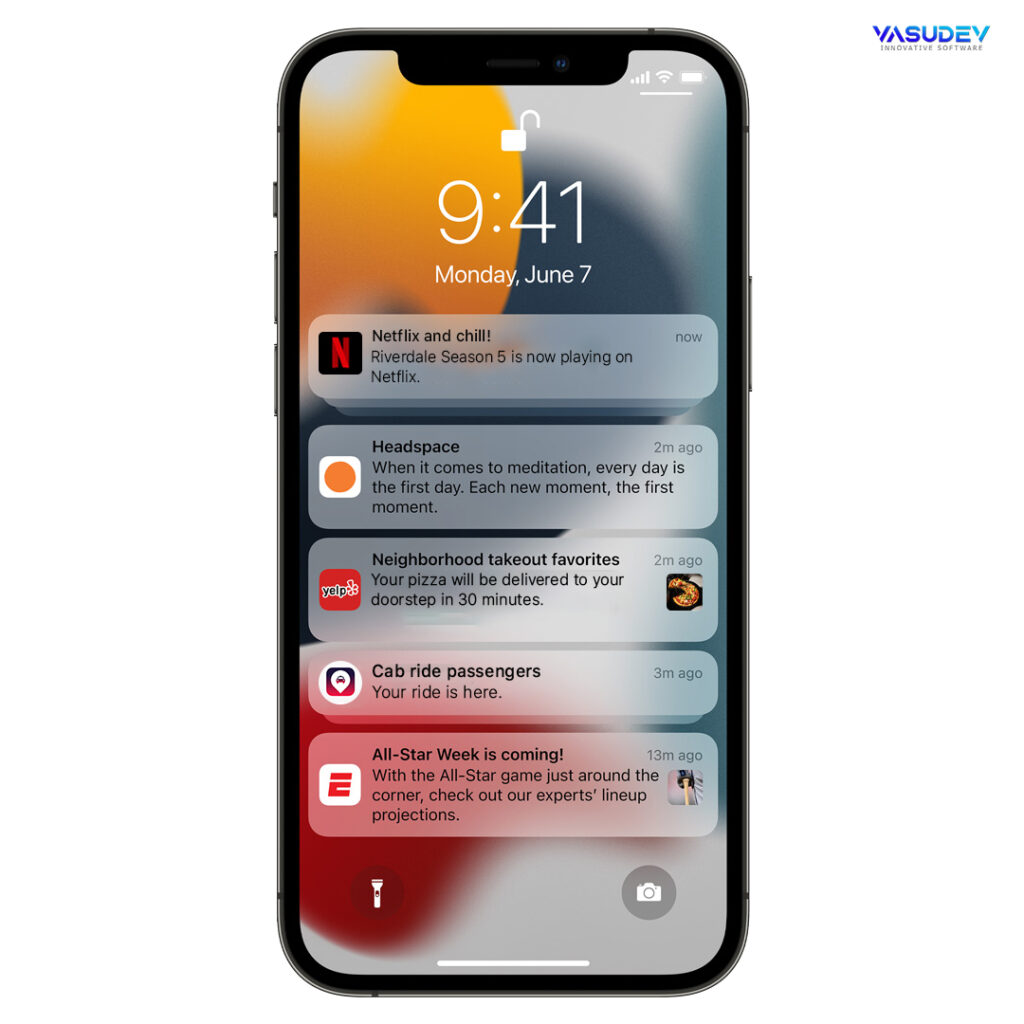 Push Notifications that Makes Customer Happy
Your ride is here.
Your package will be picked today.
Your pizza will be delivered to your doorstep in 30 minutes.
Riverdale Season 5 is now playing on Netflix.
These all are some of the classic examples of an on-demand business development model. Want to know why on demand development is speeding unlike others in a pandemic situation like now?
Contactless Delivery
Shop Anytime & Anywhere in a Few Clicks
Adjustment to User Preferences
Multiple Payment Options
With increasing covid-19 cases, people are avoiding direct contact with the suppliers and following social distancing. On demand service app allow users to receive products while maintaining social distancing. Also, one can request the delivery professionals to place their orders in a specific location outside their homes to keep up with zero contact delivery. On demand service apps maintain a regular flow of goods & services without any pits & falls that prevent the consumers from panic-buying. In addition to this, the analytics and insights feature in the on-demand app help businesses assess the needs and preferences of the customer and deliver the service accordingly. To make it more easy and convenient for the consumers, on demand service app offers multiple payment options. Besides, multiple payment gateways abide by all security norms that are fast and reliable.
Practicing social distancing to break the chain is significant for each one of us. Moreover, one can limit the exposure risks by relying on on-demand services, especially when we have reached the pinnacle of digitalization. And why not continue with on-demand service apps post covid life as well? One gets a variety of options after all in addition to the facility of purchasing even at midnight! It has become extremely important now for businesses to embark upon digitalization and stay afloat because even if the pandemic curve flattens, countries would have to follow social distancing norms.
Are you considering developing an on demand service app for your business? If yes, you need to be aware of certain factors like on demand industry leaders, essential app features, and development costs.
What is an On Demand Service App & How Does it Work?
On demand service apps are mobile applications that connect customers with different service providers & vice-versa. One can order any kind of service that would be strived to deliver in minutes by service providers. For an instance, booking a ride with Uber or ordering food from Zomato. On demand service app perform as a mediator to connect buyers and sellers. Whenever in need, one can find a necessary service provider, order the service via app and pay for it. Want to know how does it work? 
A service provider creates a vendor account and lists his skills and expertise.
The buyer orders the service with a description of what he is seeking.
For any query, both parties can communicate via built-in messenger.
The buyer pays for the service through a payment gateway.
In addition to this, a buyer can place a review and give a rating to the service provider.
Types of On Demand Service Apps
The on demand app type differs as per the category of seller and buyer. There are mainly three types of on demand service app end users.
Business to Consumer (B2C)
Business-to-Consumer on demand service apps like UberEats, Deliveroo, and Booking.com facilitate goods and services directly from providers to their customers. These are the apps that serve single providers. For an instance, a specific restaurant selling its food to the customer placing an order. B2C On demand service app significantly cut their cost and come up with an in-built consumer base from partnering with known brands. The B2C market whereas is expected to continuously grow by 8.2% (also rapidly expanding internationally).
Business to Business (B2B)
Business-to-Business on demand service app connects one business or organization to the other. B2B on demand apps include services like transportation, banking, hiring, etc. Some of the examples of such apps are Eventio (app to create, manage & join events of an organization) and Cargomatic (on demand technology that unites shippers with nearby carriers having unused space on their trucks). As estimated, the B2B on demand service app will be worth $1.8 trillion by 2023. Therefore, building an on demand app is a good prospect for a slice of that market. 
Consumer to Consumer (C2C)
Consumer-to-Consumer on demand service app unites individuals that provide services to other individuals. With C2C mobile marketplaces, one can book someone to walk your dog through Rover or rent a flat through Airbnb. C2C is an increasing portion of the on demand delivery service market. These on demand service apps provide a sense of security in person-to-person transactions. 
Cost of Developing an App Like Handyman, Urban Company or TaskRabbit
The cost of developing an on demand service app like a handyman or urban company depends on several factors like the number of features, the number of platforms, integration of additional services (market research, design solutions, etc.), and much more. While an approximate cost of a food delivery app like Zomato varies from $75,000 to $1,50,000, however, to see a precise amount and detailed estimation, more information about the project is required.
Every on demand service app has a total of three variants – Customer Variant, Seller Variant, and the Admin Panel. Although, the core feature of each variant is somewhat similar, however, they differ in overall usage & have their set of unique functions. Let's cover the features of all three variants of the on demand service mobile app.
On Demand Service App Development – Customer Variant
The customer variant of on demand service app is used by the end-user. These are the apps that are found on Google Play and App Store. One's business can be drastically affected if one doesn't receive any service demand from the customer. Therefore, the customer variant is the utmost important element of on demand mobile applications. Needless to say, to stand out from your competitors and hook the customers, your app should have top-notch features. A quick overview of customer variant features is as follows: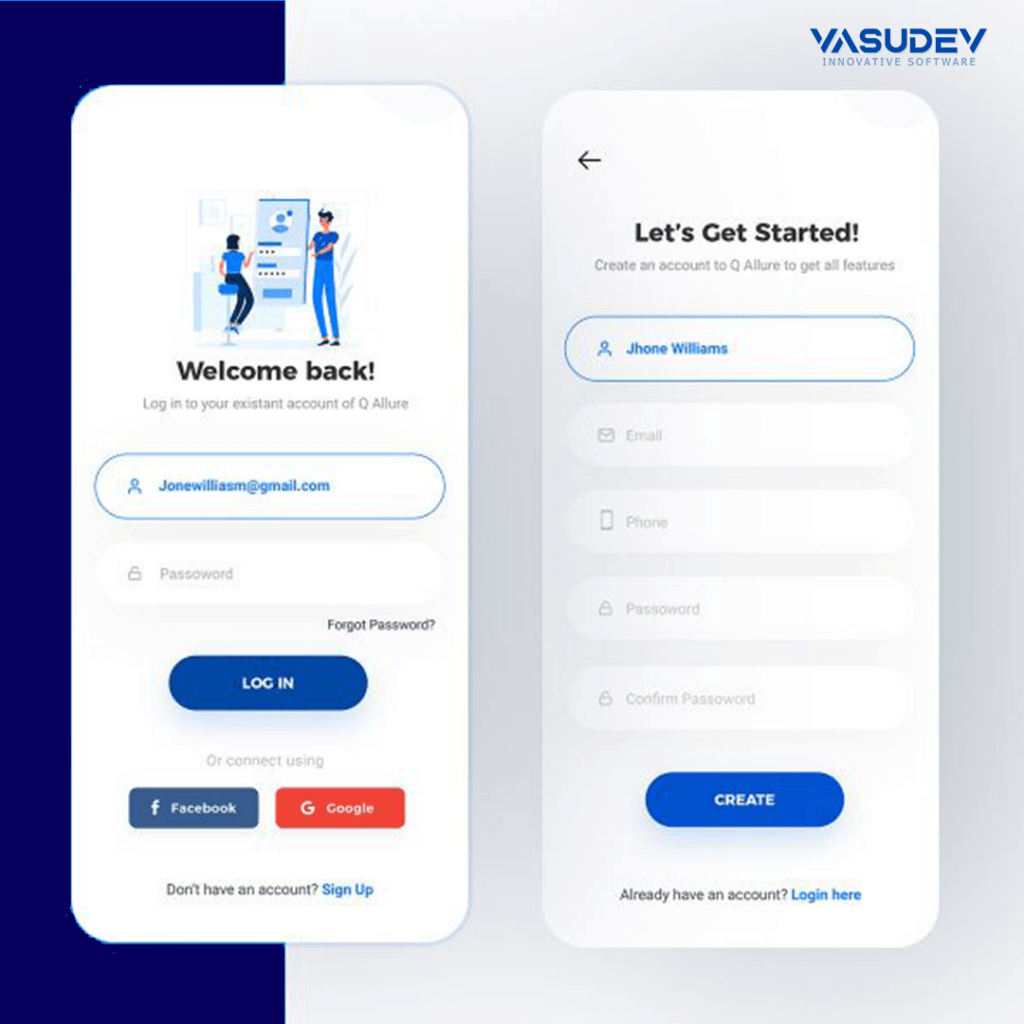 1) User Profile 
User registers on your platform and creates profile providing all the information about them including name, picture, and a brief bio. In addition to this, they can add other information like gender, age, and service preferences. This may seem a generic and unexciting feature; however, it is the most crucial part of an on demand service app. This is the first step required to access the other features like booking a service, see booking history, etc.
Features Included:
Email Registration & Login
Social Media Registration & Login
Create Customer Profile
Alerts and Notifications
Referrals and Invites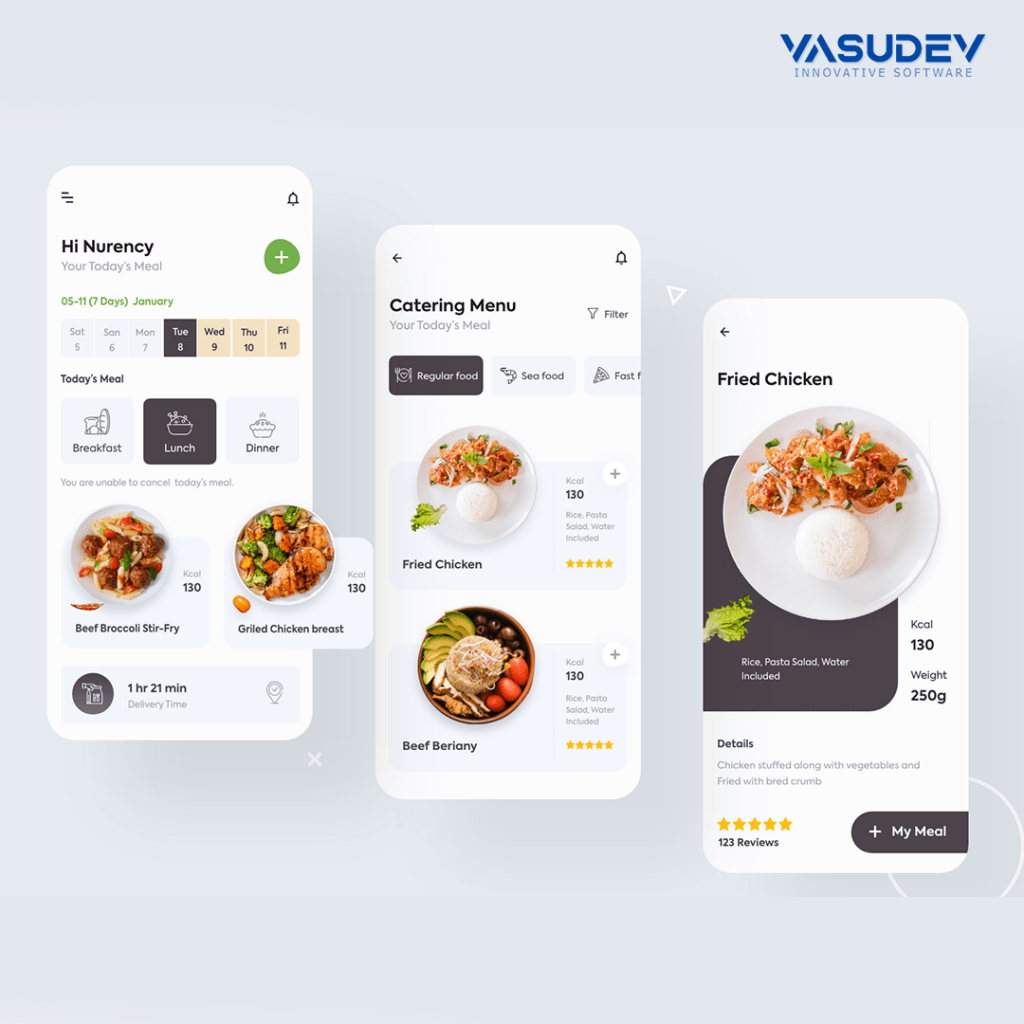 2) Listings
Whatever the seller offers to the customer is displayed under the listings option. The consumer can view all the listings at once and can refine the results by adding filters for location, price, etc. Therefore, when a user clicks on this feature, they see available products, prices, estimated time of delivery, and reviews, if any.
Features Included:
Product/Service Listings
Product/Service Details (Product Description)
Search Option & Filters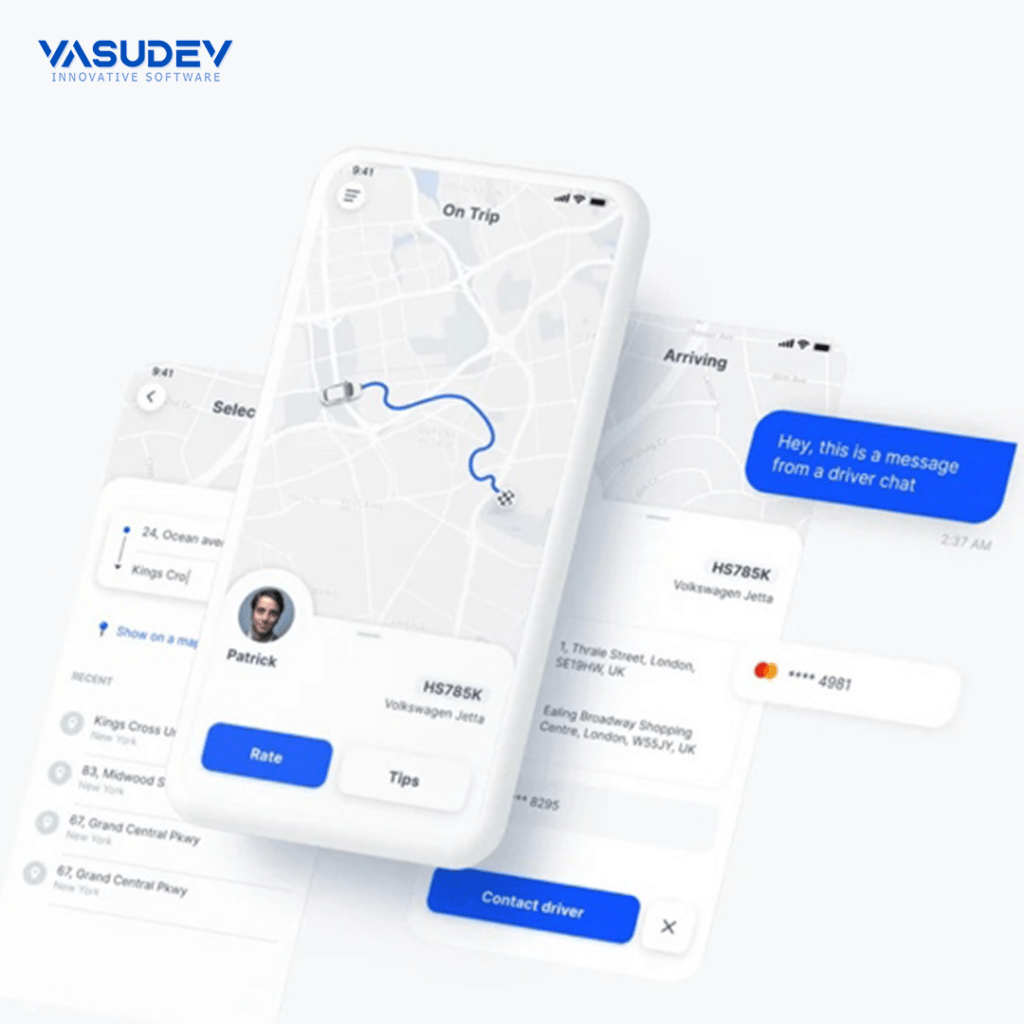 3) Map Integration
This feature makes an application appealing and way more advanced. Customers can keep the track of services they have ordered. Missing out on this feature would be a loss as an informed and updated customer = happy customer! Have you ever imagined apps like Uber and Zomato without a map? They wouldn't have been as successful as they are right now if they had not shown an interactive and dynamic map on their platform. Therefore, to give your customers all the information they need, you need to have a map integration in your app.
Features Included:
Show the Estimated Time of Arrival (ETA)
View Current Service Location (Location of a Cab, Proximity of Restaurant, etc.)
4) In-app Chat
To ensure hassle-free communication between the customer and service provider and to run a smooth business, this feature is a must. The key to a successful on demand service app is providing a chat feature. This feature removes all the ambiguities in both parties as if in case of an emergency, cancellations, or doubt, the buyer and the seller can contact each other. Also, one can include an SDK for chatting in the application.
Features Included:
Simple Chat Option
Attachments Feature (Images, Videos, Documents, etc.)
Block Option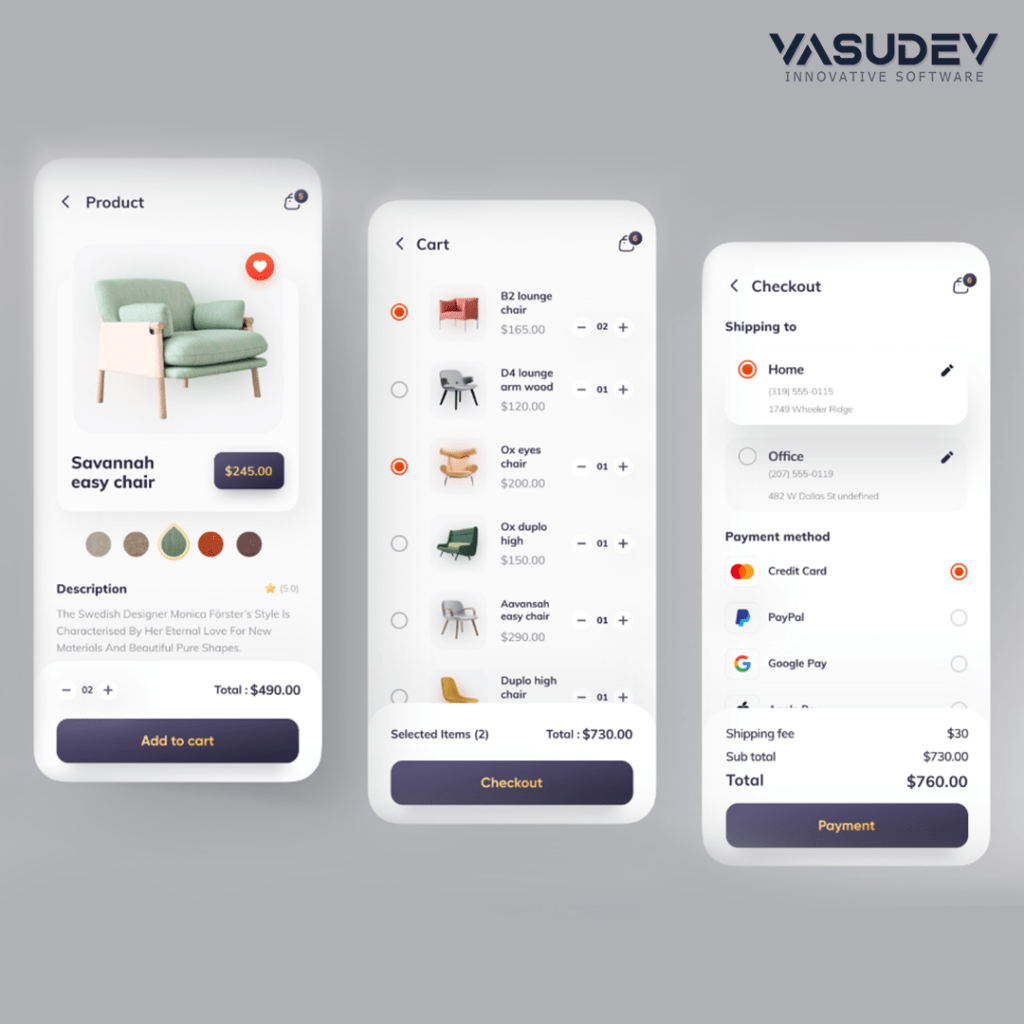 5) Cart and Checkout Process
Once a customer chooses a particular product/service, they choose to confirm or cancel the order after reviewing it. If the customer wishes to proceed with the order, he/she can add it to the cart. The cart feature allows the user/consumer to check out with the order & provide their billing address. After providing all the required information, the user will be asked to choose their preferred payment method such as debit card, credit card, UPI, etc. Soon after this, the user will be redirected to the payment gateway where they can pay the required amount easily. If you miss out on the cart & checkout feature, the customers won't be able to finalize the product and service they want, select their mode of payment, or purchase from you.
Features Included:
"Add to Cart" Option & Order Summary
Select, Add, or Edit Delivery Address 
Add Additional Information If Required
Option to Choose Mode of Payment
Ability to Redirect to Payment Gateway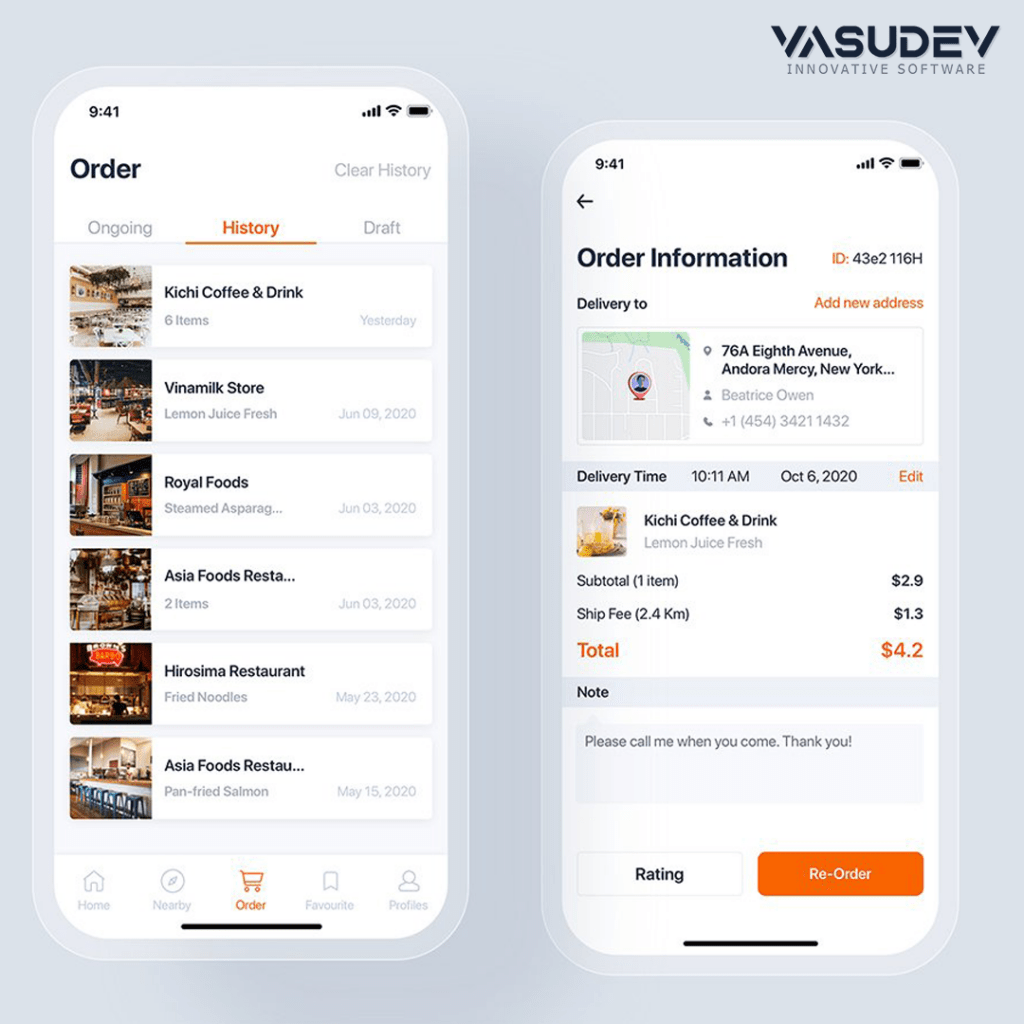 6) Order History
Ensuring complete transparency, this feature allows the user to view order details and history (previous orders) whenever they want. This feature can come in handy if users wish to reorder the same product or service and provide feedback. 
Features Included: 
List of All Orders (Past & Ongoing)
Order Details
Feedback & Rating
Re-Order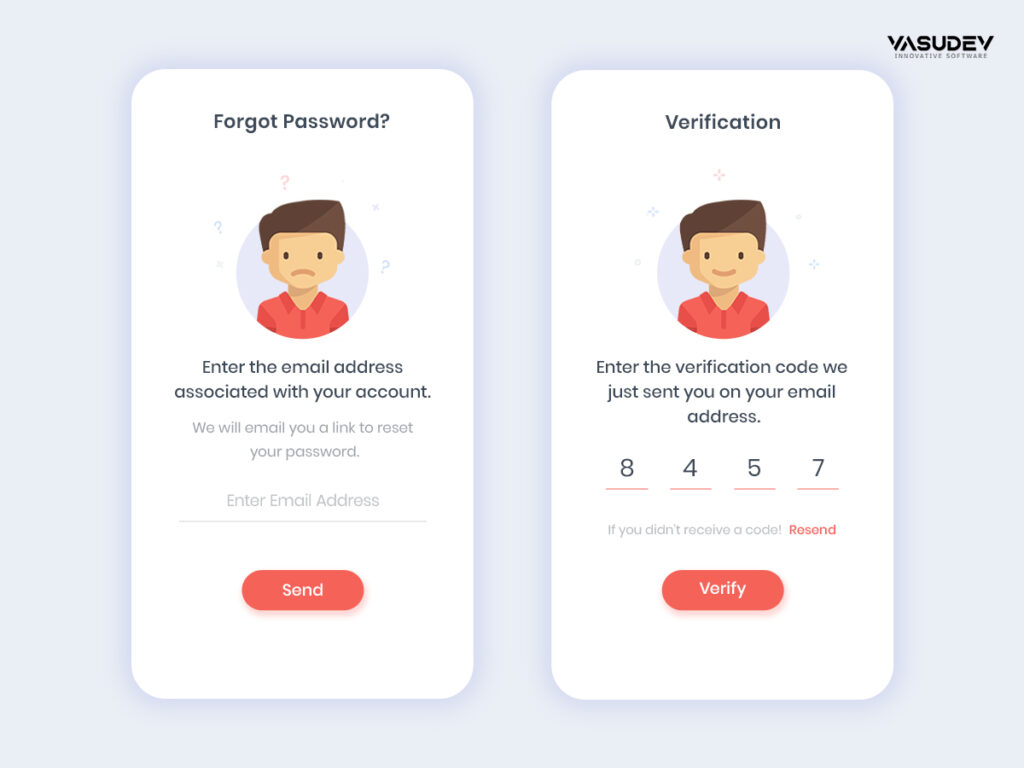 7) Settings and Other Miscellaneous Features
Other settings and miscellaneous features include the option for resetting the password, changing contact details, setting up e-wallets, setting up a light or dark theme, etc.
On Demand Service App Development – Seller Variant
This app is accessed by the service providers of the company. For example, Drivers in the case of Uber and Ola. It becomes easy for service providers to plan and work efficiently as this variant allows them to communicate with customers and get all necessary information in one place. People assume that this variant is not as vital as the customer app variant. However, both are equally important. Let's have a look at the Uber app. The driver variant of on demand cab service app – UBER – is packed with features. They understand that paying attention to both app users (customers & Seller) is extremely important. While making the seller variant of on demand service app, one should ensure that it includes all core and exclusive features to give a pleasant experience to the seller. A quick overview of seller variant features is as follows: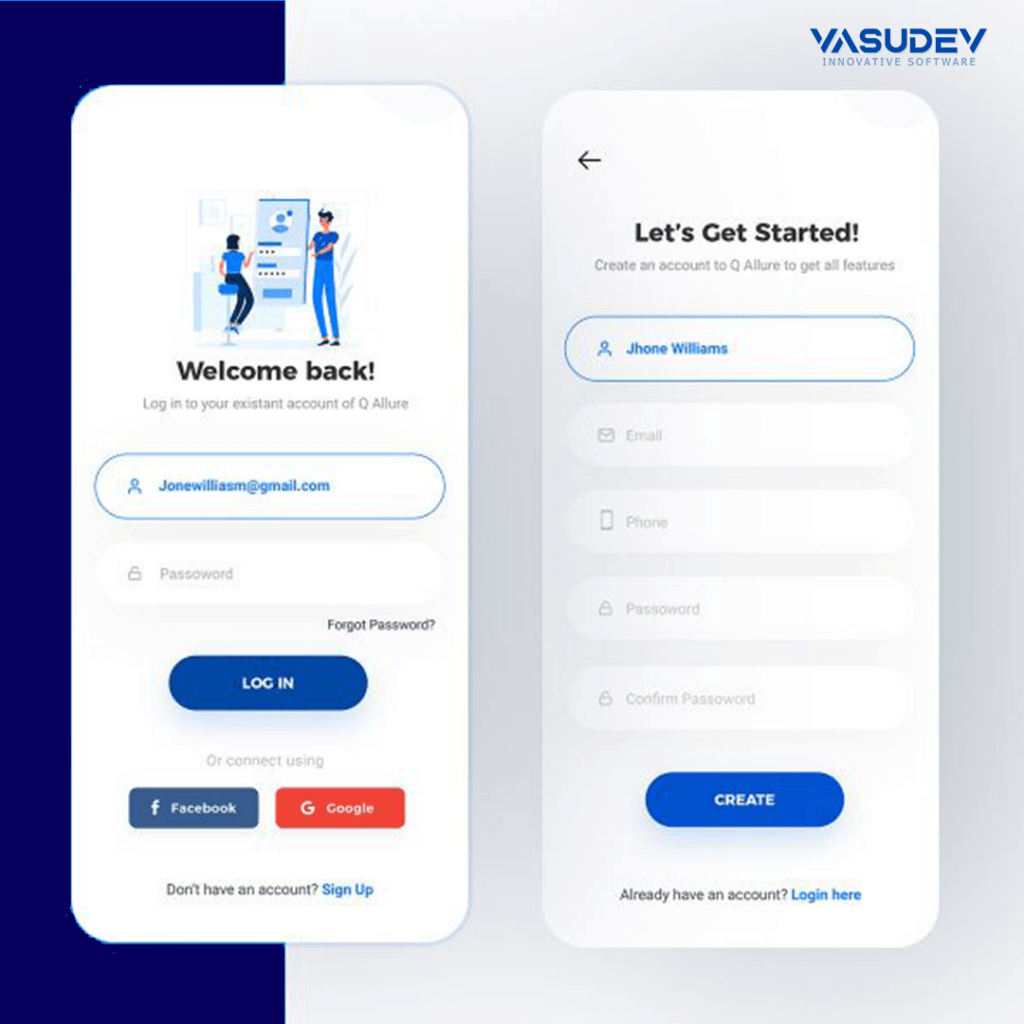 1) Profile Creation
The service providers can register, create a profile, and add details such as name, age, a brief bio. This feature also helps the consumers to get an overview of the seller and view their ratings.
Features Included: 
Email Registration & Login
Social Media Registration & Login
Referrals and Invites
Complete Profile Access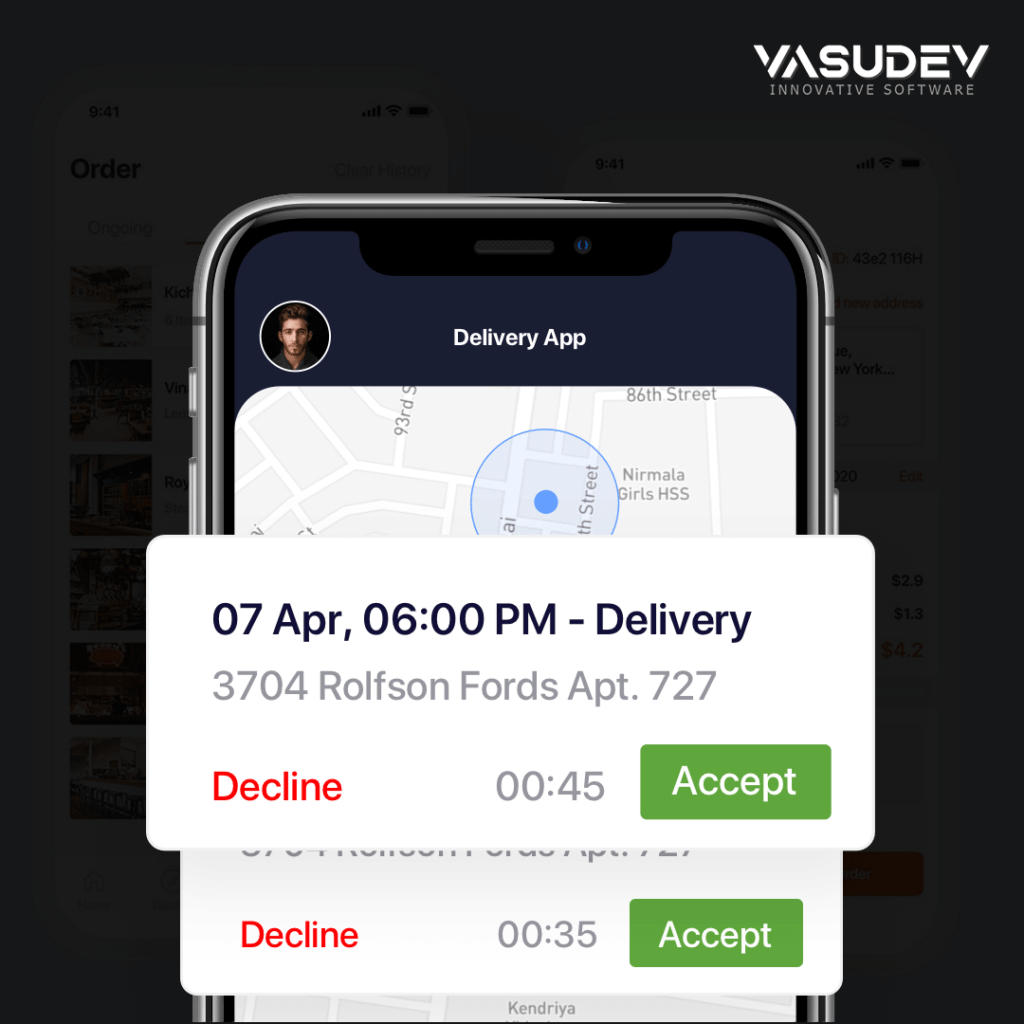 2) Accept or Decline Request 
When the service providers receive a request for a customer's order, they see an option of accepting or declining it. For an instance, there's a possibility that the customer's location is far from the service provider's proximity, therefore, they can choose to decline the request & accept if they are available at the moment. This feature is a crucial one since it provides the seller an option to receive and accept gigs.
Features Included:
Accept Request
Decline Request
Push Notifications
3) In-App Chat
As discussed, the feature of chat in on demand service apps ensures smooth communication between consumer and seller.
Since the customer variant of the application has the chat feature, therefore, seller variant is also bound to have this feature. However, a simple in-app chat option would work instead of a complex one to allow the users to send text, images, and files that will suffice. 
Features Included: 
Same Chat Feature as of Customer Variant
Customizations (if any)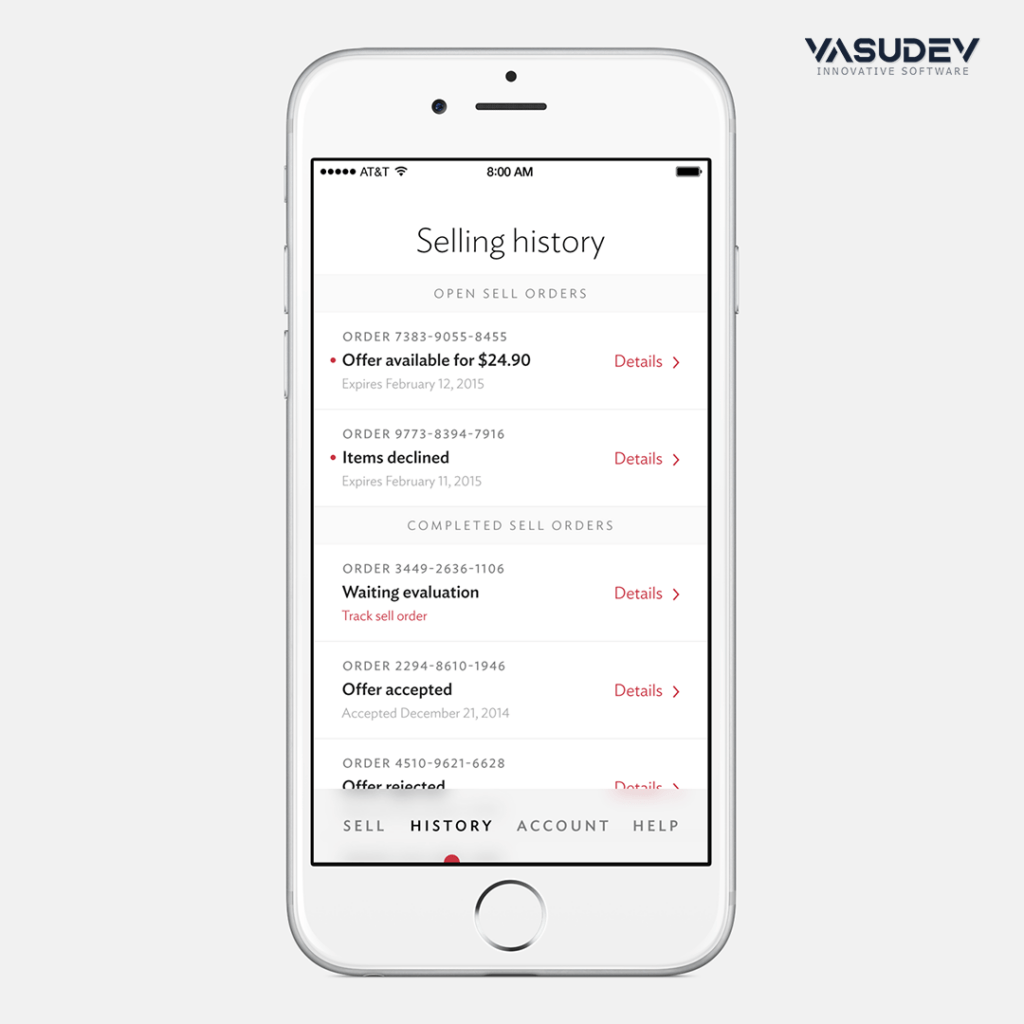 4) Selling History 
The seller or service provider can access all their previous, ongoing, and upcoming service bookings with this feature. It makes it easier for service providers to manage everything more efficiently. In addition to this, 'order history' feature can come in handy if the seller wishes to view a particular service's details (such as customer name, date, time, etc.)
Features Included: 
Past Bookings
Current/Ongoing Bookings
Upcoming Bookings
Smooth Navigation 
View Service Details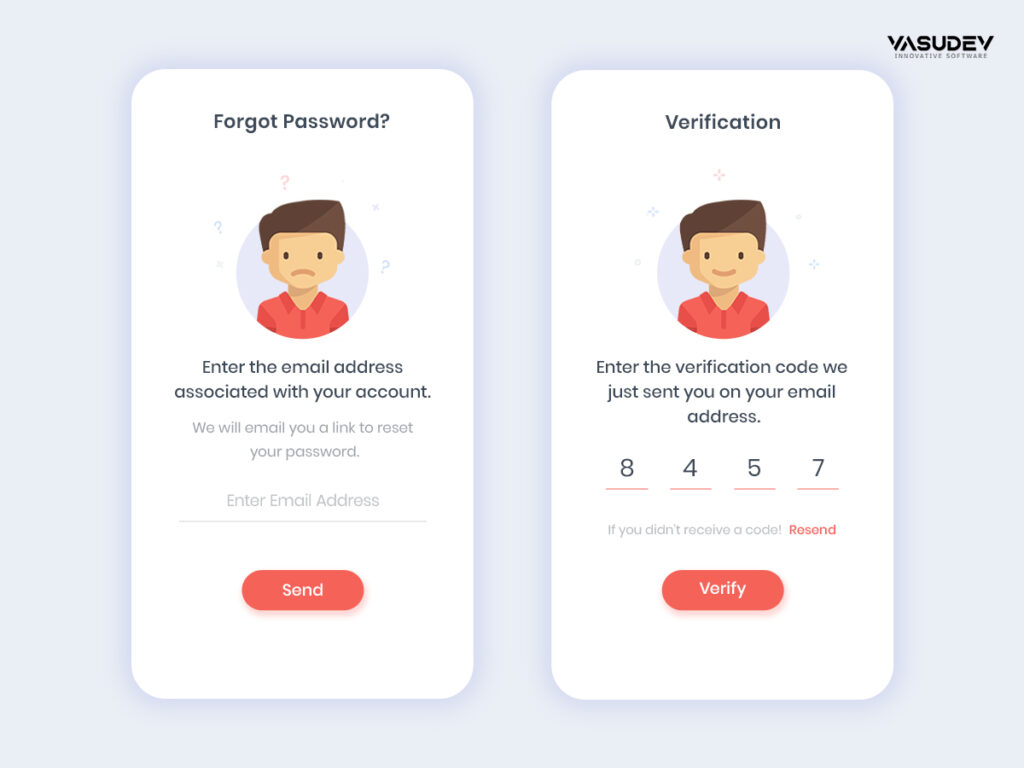 5) Settings and Other Miscellaneous Features
The service variant of on demand service app also includes similar miscellaneous features as of customer variant (resetting passwords, changing contact details, etc.).
On Demand Service App Development – Admin Panel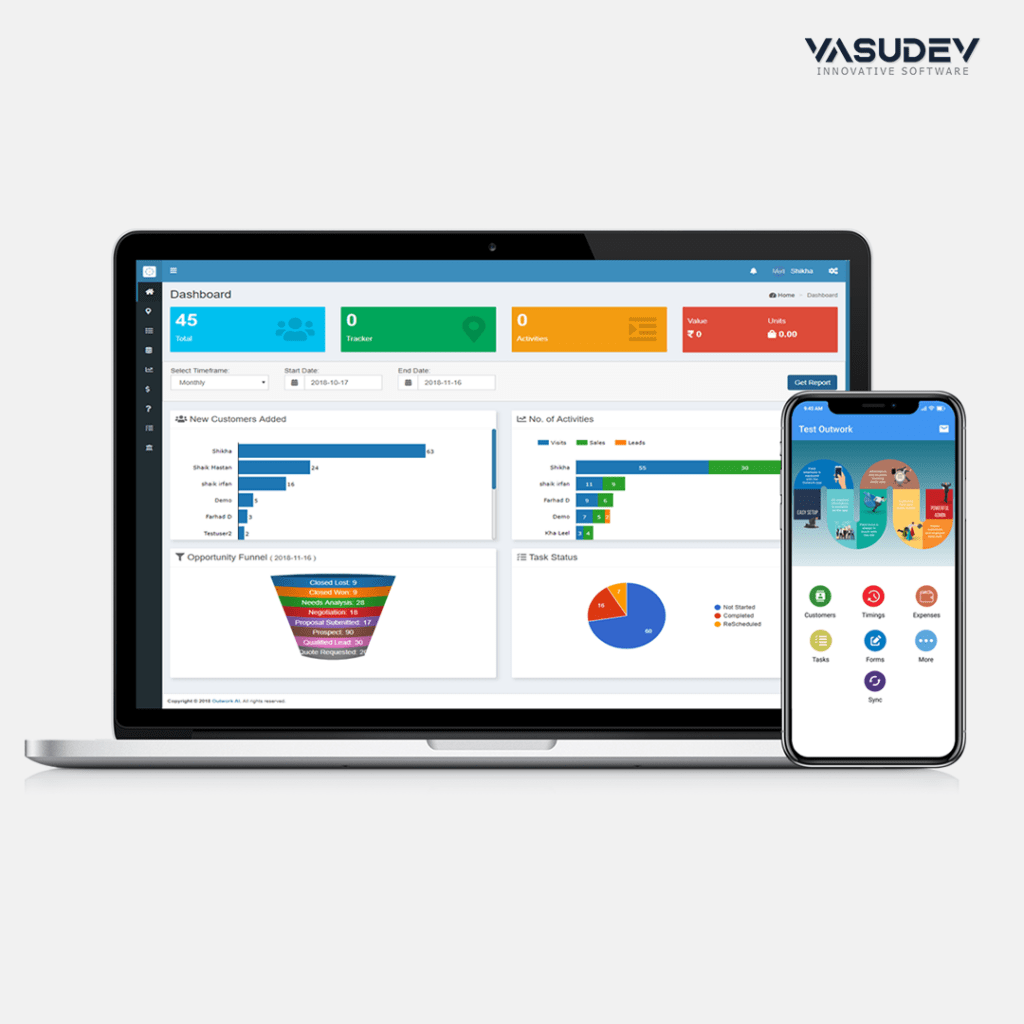 The admin panel is primarily used to manage your application & perform necessary changes. For example, if you want to display an offer, you can strike off the prices on your listings through the admin panel. This features also allows you to get a quick overview of your customers' profiles and interact with them. Therefore, an admin panel is used to edit and supervise everything on an on demand service app.
Features Included:
Dashboard
Manage Service Providers
Manage Customers
Manage Pricing & Commissions
Analytics & Sales Reports
Efficient Performance Monitoring
Summary
The total cost to make an On Demand Service App Like Handyman or Urban Company (including all three variants) would be $45,000 that includes:
Customer App (iOS and Android)
Service Provider App (iOS and Android)
Admin Dashboard
Wish to build an on demand service app for your business? Get in touch with us, share your ideas and witness the beautiful product in making! Get started with your dream project today.
Providing the most agile and precise digital solutions at Vasudev Innovative Software. Noticing the evolution and growth in each member of VIS, I believe in expanding their knowledge and refining their quest for excellence.