Hire NodeJS Developer
NodeJS Development Company
Vasudev Innovative Software is a top-notch Node JS Development Company that strives to make the most of open-source server environment by providing Node JS Development Services that regularly provide creative, powerful, secure, and scalable web applications. Our expert Node JS Developers knows how to build a load-bearing structure for massively loaded applications. Hire NodeJS Developers to develop scalable, quick, and efficient websites and apps. Our professional Node JS Developers are the greatest choice for constructing a website or application utilizing Node JS. Due to our ability to serve on time, customers from all over the world pick us as a reliable Node JS Development Company. Our services provide a fast-paced development cycle, event-driven architecture, reusability, and universal code. To know more about nodejs development packages, click here.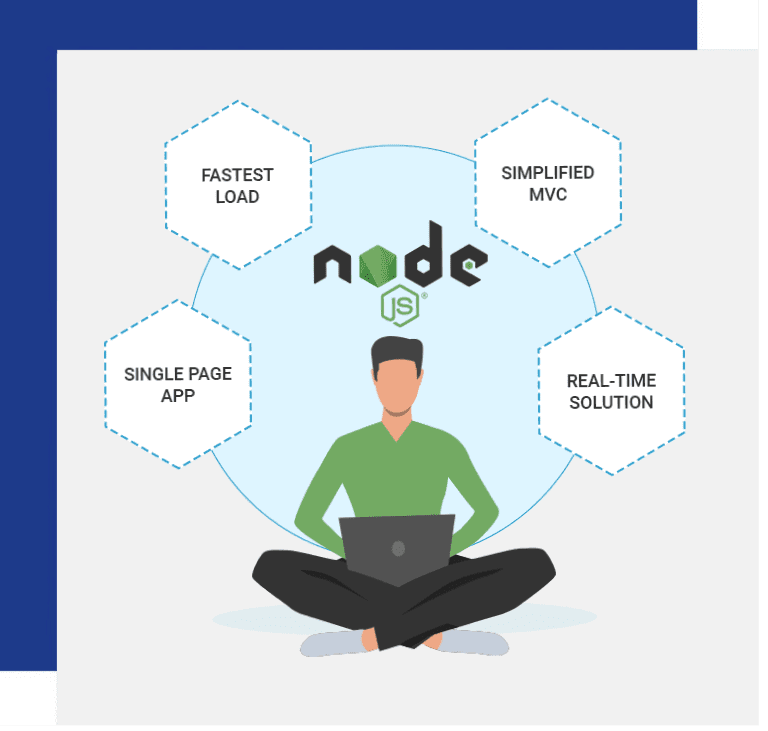 CERTIFIED DEVELOPERS
NodeJS Development Services
Hire our Node JS Developers to create a completely responsive and well-designed web application that suits your company's needs. Node JS is a powerful and adaptable framework that provides incredible strength and robustness to your backend. In addition, our highly skilled Node JS Developers adopt the innovative techniques to construct real-time, fully functional apps that extend the reach of your business. We being the most trusted node JS development company integrate the power of Node JS technology with your business needs to produce next-generation, client-centric software solutions, and result-oriented apps. Node JS is a JavaScript run-time environment that is ideal for all kinds of enterprises and is a game-changer in smart digital strategies.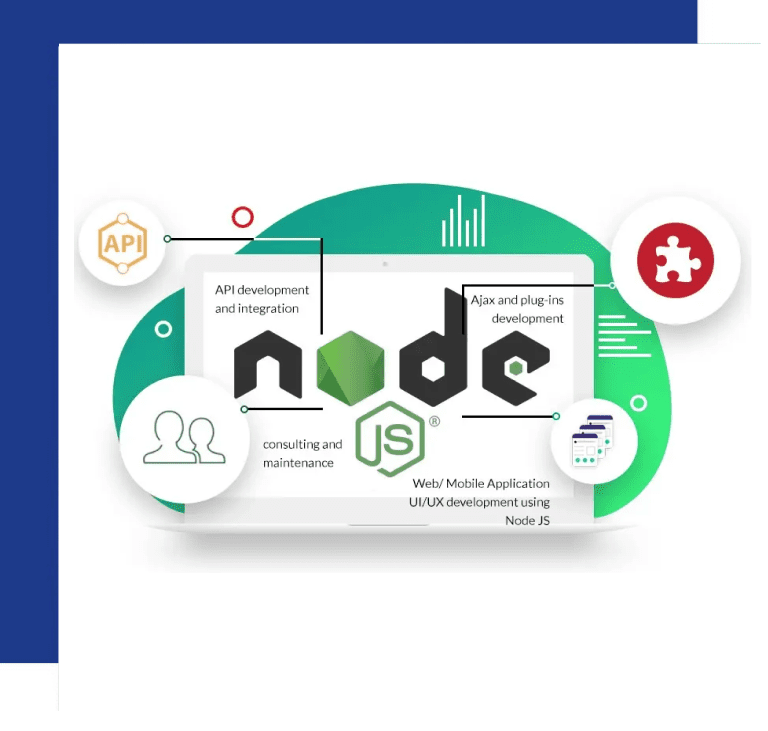 Node JS Experts
Hire NodeJS Developer
We've perfected the art of developing event-driven Node JS solutions that function smoothly across numerous connections with a great speed. We are renowned as the most affordable Node JS Development Company for providing a variety of Node JS Development Services that enable us to create a powerful web application with back-end API services. Our Dedicated Node JS Developer understands the functional event loop concepts, allowing us to provide 360-degree Node JS solutions. Vasudev Innovative Software increases your product's performance by adding major feature enhancements to your apps, whether you require instant messaging, live audio-video streaming apps, online apps, IoT, mobile development, sophisticated SPAs, or Twitter-like apps. We are also experts in the MEAN and MERN Stack technologies. Click here to know about the development packages of MEAN.
Let's Talk
Request a Free Quote