April 19, 2021

Vasudev Innovative Software

8
Artificial Intelligence (AI) has empowered a significant and rapid transformation for businesses across various sectors and industries. Machine learning is stimulating the development of innovative applications that help accelerate productivity and competitive edge for companies. Precisely, machine learning improves the performance of a computer in such a manner, that it doesn't need human instruction anymore.
Transforming Business with Artificial Intelligence will help you understand, how AI is deployed in a business and how it can grow a business to a great extent. We are known to be the leading artificial intelligence company as we are changing the ways of our client's model algorithm and intelligent communication with our best machine learning solutions. Mobile applications have faced a drastic change in their functionality after the integration of AI in the system. We pair the mobile apps with AI elements to perform those tasks that would need human efforts to complete.
Why Artificial Intelligence?
Apart from improving navigation and searchability, AI can even predict the user's behavioral patterns or routines that are obtained from past activities. This, in turn, has resulted in the creation of one universal interface through which all the required tasks can be achieved. From chatbot development to predictive analysis, our team of best developers follows different methods to combines AI technology with your services and products to gain more profit for your business.
The apex of human achievement is AI that has evolved to provide humans with real concrete solutions for all the problems. Today, engineers and software developers prefer to build more quick and natural applications to improve searching and browsing experience online.
AI and Machine Learning has prophesied to help marketers and salespeople to make better decisions and create a better business metric than the present one. Large enterprises and marketing companies are looking forward to building and revolutionize AI within the industry. It is suspected that artificial intelligence will soon become a $38 billion industry by 2025.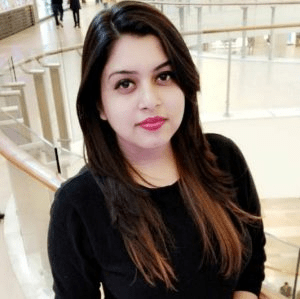 Certified Digital Marketing Professional with extensive experience in developing data-driven marketing campaigns and strategies, building content strategy, successfully managing marketing teams, excellent communication/leadership skills, and monitoring performance of the campaigns.