Hire Magento Developer
Magento Development Company
Do you want a feature-rich, user-flexible, SEO-friendly, and highly functional eCommerce store? Hire Dedicated Magento Developer to make a striking difference. We are a client-focused, top-rated Magento Development Agency that provides innovative solutions and focuses on providing a wide range of Magento Development Services in various niches throughout the world. Our Magento Development Company has many years of Magento Ecommerce Development expertise and can provide cutting-edge Magento Development Services that fulfill all of the requirements, including consumer engagement, cost-effectiveness, and higher ROI. Is it difficult for your eCommerce business to reach out to potential customers? Contact us immediately to Hire Magento 2 Developer on a full-time or an hourly basis to get the most out of your project. Magento is a powerful open-source eCommerce platform with a wide range of Magento development solutions and features aimed at increasing the efficiency of an online store while also controlling its functioning.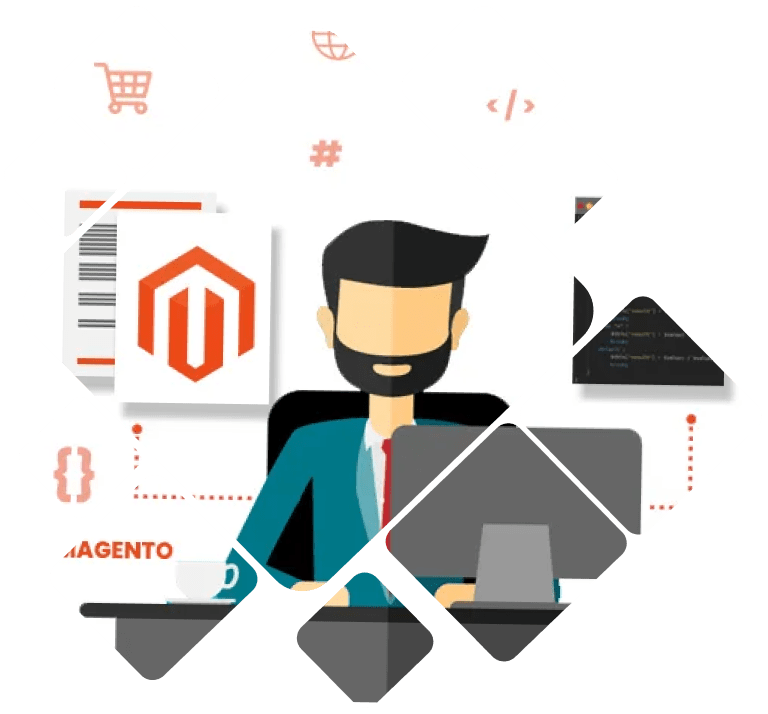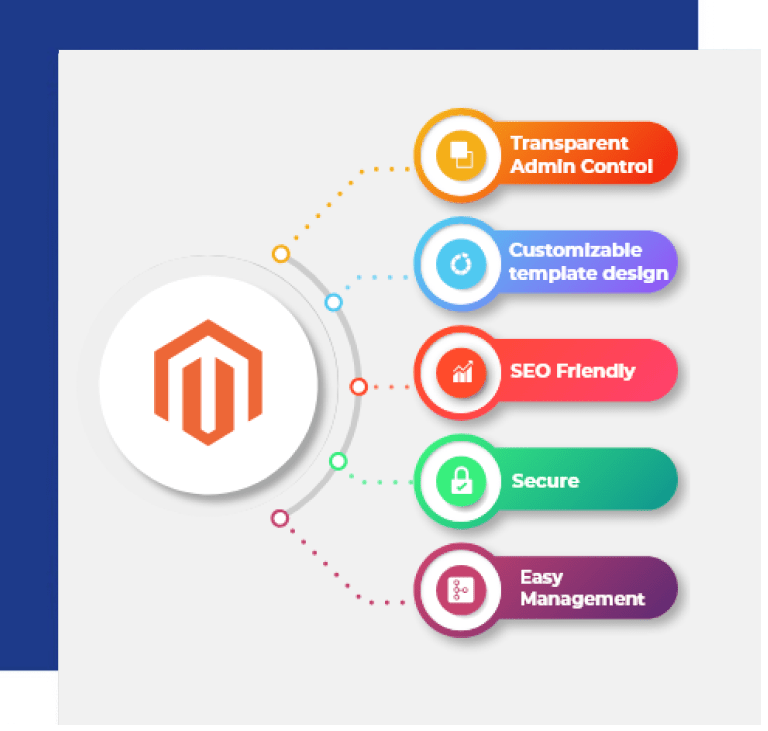 DEDICATED MAGENTO DEVELOPERS
Magento Development Services
Magento Development Services are available for both Magento 1 and Magento 2 platforms. So, if you're looking to Hire Magento 2 Developer, you may depend on our professional Magento developer. From theme creation to 3rd party integrations, our Magento developers have filed their skills in offering Magento Development Services. Hire Magento Developer who are qualified and experienced, and can develop quick and secure web stores for businesses of all sizes. Our team of Dedicated Magento Developers keeps a close watch on your organization and transforms your spiderweb into wins of your online venture goals within a set price and time frame. If you need a Magento extension for your own eCommerce store or a custom Magento extension to help you with your SAAS services, you can hire us as your Dedicated Magento Developers. You can expect bug-free software that relates to Magento standards, as well as Magento marketplace-approved extensions.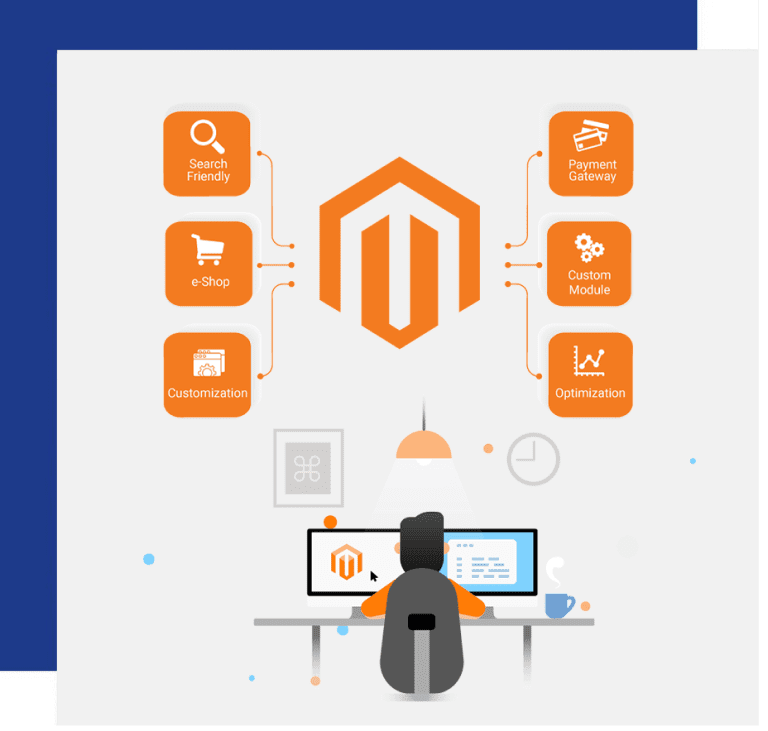 Magento Ecommerce Development
Hire Magento 2 Developer
Vasudev Innovative Software is one of the leading Magento Development Companies that offer feature-rich Magento extensions and Magento Development Services. If you want to leverage our expertise to build your online store, you can Hire Magento Developer from VIS for dedicated Magento development, support, or maintenance service based on your business requirements. Vasudev Innovative Software is a Magento Development Company that specializes in delivering world-class end-user Magento eCommerce solutions that meet industry standards. Our custom Magento theme development experts focus on conversions and building customized solutions to help your eCommerce business stand out from the crowd and provide a terrific client experience. We have a team of Magento eCommerce Developers who use cutting-edge techniques and technology to do tasks such as current theme adjustments, PSD to Magento conversion, and more.
Let's Talk
Request a Free Quote